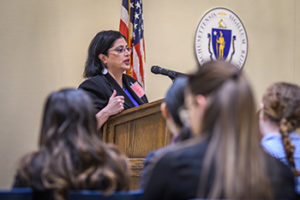 I am the Director of Data Analytics at the Massachusetts Cannabis Control Commission, where I have been working since 2020.
My formal academic training is in applied/public anthropology, medical anthropology, and social network analysis. I mainly focus on health inequities and disparities among vulnerable and "hidden" populations.
In my academic research, I used mixed methods with a focus on ethnographic research methods, social network analysis, storytelling, participatory community-based research, and university/public health departments collaborations to tell stories about vulnerable populations' health. I then combined the stories with analytics to address social determinants of health and work collaboratively with communities to create sustainable and participatory solutions.
For ten years, I was an assistant professor at Clark University in Worcester, MA where I taught courses in the International Development, Community and Environment (IDCE) department in the Community and Global Health program. Courses I taught focused mainly on health inequities, community-based participatory research, analytics and data visualization, social network analysis, and gender and health.